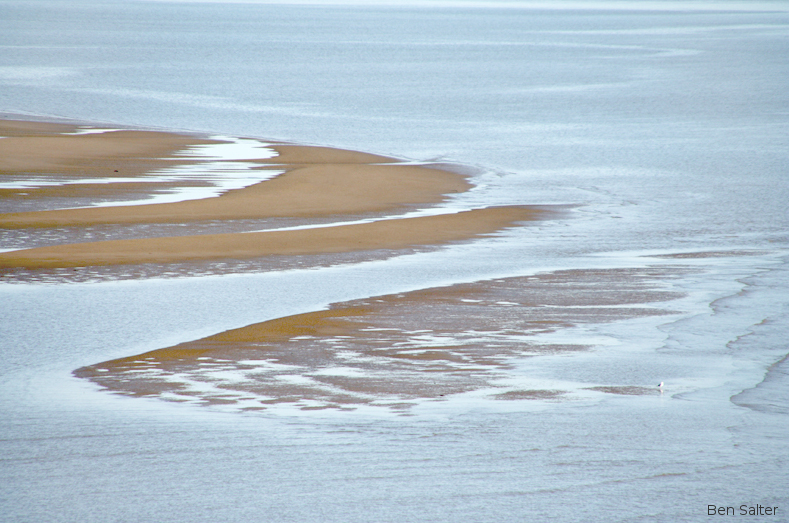 The Goodwin sands are a desolate area of sand banks located outside any designated nature conservation area.
The Thames estuary, by contrast, has multiple conservation areas, including a number of Ramsar Convention sites (coastal wetlands), the Thames Estuary and Marshes Special Protection Area (SPA) which protects wild birds, and the Thanet Coast Special Area of Conservation (SAC) which protects a range of habitats and species. One of the principal reasons for these zones being designated is their importance as bird breeding and feeding areas. The population density of birds and therefore the risk of bird strike is much greater for an airport located in or near to one of these zones.
Extensive environmental protection is not the only constraint on siting an airport in the Thames estuary. The estuary is criss-crossed by busy shipping lanes and, in locations where there are not shipping lanes, offshore windfarms are being located; some of these windfarms are completed while more sites have been consented. Removing a windfarm operator's concession, if it is possible, will have a considerable cost attached.
In the western part of the estuary there is the added, and much publicised, constraint of the wreck of the World War 2 munitions ship SS Richard Montgomery. There is also the proximity of the strategically important Isle of Grain LNG terminal, the second largest LNG storage facility in the UK.
Goodwin Airport has none of these constraints. Furthermore, unlike other sites that have been suggested for South-east England's hub airport, not a single house needs to be demolished to build the airport. And site acquisition should be straightforward since the Goodwin sands is in the ownership of the Crown Estate.
Fog is sometimes mentioned as a concern for coastal airports. DEFRA's UKCP09 Climate Prediction model report, published in 2010, shows incidence of fog in eastern Kent is much the same as at Heathrow. Other studies indicate that fog incidence in the inner Thames estuary is 30% higher than at Goodwin, possibly as a result of increased levels of pollution in the estuary or clearer winds to blow the fog away at Goodwin.
With an offshore site there are sometimes concerns over high winds causing delays to flights. We have analysed the wind data from nearby weather stations, including Manston, and the diagram below shows the resulting wind rose with 9 years of data from 2004 to 2012. The wind direction is predominantly from the southwest enabling the airport runways to be aligned so as to minimise cross winds. Using this data the amount of time when cross winds would prevent aircraft take-off or landing at Goodwin is less than an hour per year. A similar analysis for Heathrow also gives less than one hour per year when the airport is closed due to cross winds.
The airspace over south-east England is congested and no new large airport can be added without changes to air traffic routes that will need to be agreed with air traffic control authorities in France, Belgium and Holland. This applies for any new airport whether it is in the Thames estuary or at Goodwin or on land. Discussions have been held with NATS who advise that the problem is not insurmountable although a detailed air traffic study will be required to assess how any new airport can be integrated. If a number of airport proposals are under consideration then a single air traffic study may be appropriate to assess and compare each option.