Goodwin Airport is to be connected to the rail network via the existing HS1 rail link that carries the Eurostar trains. This link enables a rapid service to London as well as connection to Eurostar services to Lille, Paris, Brussels and other European destinations.



Eurostar trains currently travel from London St Pancras to Calais in 55 minutes. The shorter distance from London to Goodwin Airport can be achieved in 40 minutes by trains operating at the average speed of today's Eurostar trains.
The HS1 rail link has considerable unused capacity which is sufficient to carry 55 million passengers a year to Goodwin. If the local Southeastern train services which use the link alongside the Eurostar trains were to be rerouted then the available rail capacity for Goodwin Airport would increase to 76 million passengers a year which, depending upon modal split adopted by passengers, could be sufficient to serve three runways at Goodwin. In the longer term the HS1 rail link will need its capacity increased which could be done either by adding additional tracks or a separate monorail.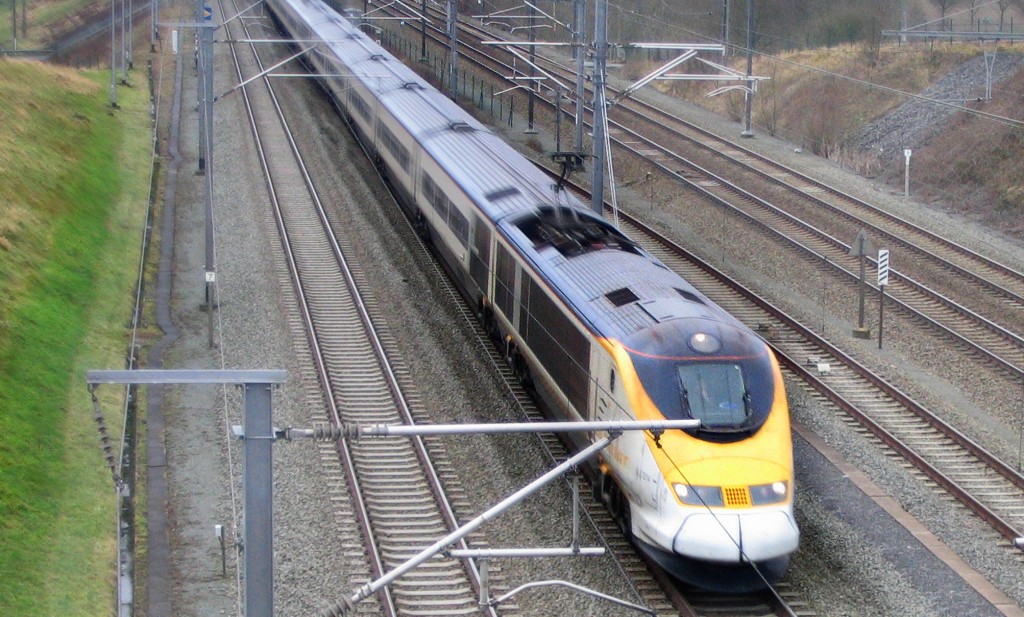 The airport's road connection will be to the A2 which will need to be upgraded to motorway standard back to its junction with the M2. A road connection to the M20 at Folkestone will provide a second motorway link.
High speed ferry connections from Dover and Ramsgate feeding directly into the airport terminal building will enable some ancillary facilities such as long stay car parks to be located on the mainland and will also provide transport for people working at the airport and living in east Kent. Further long stay car parking and possibly also a check-in facility could be located at Ebbsfleet.
High speed rail increases a hub airport's capacity and its effectiveness as a hub by acting as an alternative for short haul feeder flights. This increased capacity has no impact on airspace and airport congestion and has only moderate environmental impact. High speed rail is a parallel route to increased airport capacity and destination diversity. With its connection to HS1, and thereby the high speed rail network in Europe, Goodwin Airport is the ideal site for a new hub airport serving not just London and the south-east but also northern Europe. It will be the true Eurohub – serving to relieve airport congestion not only for London but also for Paris, Amsterdam and Frankfurt.